The concepts of Aerodrome Operations and Airport Collaborative Decision Making (A-CDM) include inter alia the sharing of information between stakeholders and predefines the rules and procedures for everything related to the airport domain, its surroundings, and of course the collaboration between the different actors operating at the aerodrome.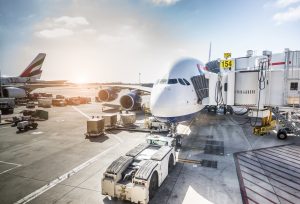 A-CDM, more specifically, is a process that allows airport operators, aircraft operators, air traffic controllers, ground handling agents, pilots and air traffic flow managers to exchange operational information and work together to efficiently manage operations at airports and, where applicable, en route operations and planning. (ICAO, 2018)
Aerodrome operations and A-CDM aim at optimizing the use of all airport resources, reduce arrival and departure delays, and improve predictability during regular and irregular operations. The main objective is to generate a common situational awareness that will foster improved decision-making.
What falls under Aerodrome Operations?
According to the Aerodrome Design and Operations Panel (ADOP), the following areas of expertise are an integral part of Aerodrome Operations (ICAO, 2020):
Planning and design
System capacity enhancement
Certification
Visual aids for navigation
Operations and services
Emergency response planning (ERP)
Heliports
In addition, Aerodrome Operations also involve close coordination with the following domains:
Air traffic management
Aircraft operations
Aeronautical information management
The Aerodrome Operations domain also covers these specific topics:
Global reporting format for runway surface condition reporting for aircraft operations on contaminated runways
Installation of arresting system to address operational issues and criteria for design specification
Airport collaborative decision making (A-CDM)
Industry best practices
Procedures on airport operational management activities
Airport emergency response including rescue and fire fighting
Advanced surface movement guidance and control systems (A-SMGCS)
Final approach and take-off area characteristics for heliports
Obstacle limitation surfaces
---
For more information, visit one of the following WIKIFATCA pages:
Last Update: September 19, 2020
October 27, 2019 1761 superman
WIKI