Air traffic control, and ATM generally, relies on procedures, instructions, national regulation and international standards and recommended practices. Such a standardized and highly regulated domain raises a number of issues regarding roles and responsibilities, and even liabilities, of the parties involved. The Legal Matters section of WIKIFATCA contains a number of policies, working papers, and other documents and resources related to legal issues, law, jurisprudence and other similar subjects.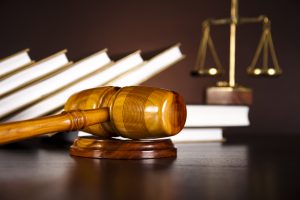 DEFINITION OF LEGAL MATTERS
In law terms, legal matters means a legal issue or administrative or judicial proceeding. The term also includes any dispute regarding the rights or obligations of a party that arise out of or relate to the existence, negotiation, validity, formation, interpretation, breach, performance or application of an agreement. It can also refer to any action, suit, litigation other legal proceeding, alternative dispute resolution proceeding, inquiry, investigation or other proceeding by or before any arbitral or other forum (Law Insider, 2020).
For IFATCA, and within the air traffic control domain, the term may apply to a variety of issues, such as, but not limited to: rights of representation, protection of identity, exemption of duty, controller liability, negligence (duty of care) and any other matters that depends upon the interpretation of the law, aviation regulation, procedures, and other regulatory documents.
What falls under Legal Matters?
The IFATCA Technical and Professional Manual (TPM) contains a section dedicated to Legal Matters (IFATCA, 2019). IFATCA has policy on a number of legal issues, such as:
Protection of identity;
Right of representation;
Exemption from duty;
Provision of air traffic services over foreign territory;
Controller-in-charge (CIC) liability;
Legal aspects of transfer of control;
Liability related to aerodrome controllers;
Third party risk;
Use of recorded data;
Existing jurisprudence concerning air traffic control;
Legal assistance to controllers; and
Etc.
---
For more information, visit one of the following WIKIFATCA pages:
Last Update: September 30, 2020
October 27, 2019 1519 superman
WIKI