Safety – Different Approaches (IFATCA, 2013)
The safety approach of the industrial age until the closing years of the 20th century was founded on the notion that safety is defined by its opposite: by what happens when safety is missing. This means that safety is measured indirectly, not by its presence or as a property in and of itself, but by its absence or as Hollnagel (2012) describes it, the consequence of its absence. This approach is preoccupied and focused with what goes wrong and improved safety performance is achieved by determining the causal factors(s) that led to the event, incidents and accidents, errors, failures and other inadequacies within socio-technical systems and then removing or mitigating these same causal factors. This reduces the socio-technical system behaviour (which is often complex) to one of a simple cause and effect relationship, intrinsically linear.
Historically speaking therefore, accidents and incidents explained by such a simplistic cause and effect relationship – irrespective of the simple or complex nature of the system itself – reduces or decomposes the safety problem space to a vignette and we no longer notice the implicit model behind our thinking.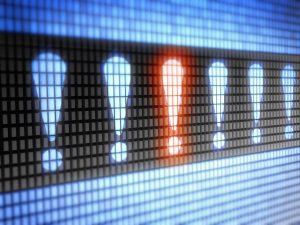 Three prominent and widely used models of this perspective of safety science are:
The "Barrier Model" (Heinrich)
The 'Iceberg' Model' (Heinrich)
The 'Swiss Cheese' model (Reason)
A number of methods have been developed that provide the means to describe and assess systems behaviours to determine hazards e.g., fault tree, bow tie, SAM, Human Reliability Analysis and Tripod, just to mention a few. These have all have been developed on the principal that systems fail because of the combination of multiple small failures which are each individually insufficient to drive a complex system to fail in some way. This analysis then yields to the quantification of risk and assumes mitigations to these risks. Frequently it is observed that such analyses use the human component as the mitigation strategy to manage this identified risk. This approach is often called the linear model.
Over the last two decades the linear model has come under increasing pressure, primarily because it has been unable to account for more and more complex accidents.
To cope with the more complex system behaviours, i.e. accidents and incidents we face, the systemic model has emerged as an alternative. Instead of decomposing system behaviour into events over time, the systemic approach focuses on systems as a whole – holistically. This approach assumes that system properties can only be treated adequately in their entirety, taking into account all facets relating the social to the technical aspects (Ramo and Simon, 1973) and their emergent properties. There is no or little separation of humans, technology, organisations and society.
Systemic models assume that failure and success stem from the same sources and that its component parts can rarely, if at all, describe socio-technical systems. As the often-unchallenged principal that more technology is the key to more production drives the systems we control, environmental and economic efficiency. They become ever more complex and it becomes very difficult to identify linear cause-effect relations. Paths of system behaviours may be invariant to linear interactions or trajectories. This means that it is not possible to observe incidents and accidents in isolation, if we want to improve the systems we try to control. If this assumption is correct it asks for a more holistic view on safety and the systemic approach requires us to understand the system as a whole instead of by its parts.
DEFINITION OF SAFETY MANAGEMENT (ICAO, 2020)
According to ICAO, a safety management system (SMS) is defined as a systematic approach to managing safety, including the necessary organizational structures, accountabilities, policies and procedures. SMS requirements are addressed in Annex 19 — Safety Management.
Training in SMS is defined as training which focuses on the role that the individual play within the SMS and how their contributions fit in the bigger picture of safety management at the overarching organizational level. The goal of this training is to ensure that personnels are trained and competent to perform their duties within the SMS. The amount of training required and the topics that must be covered depend on each individual's involvement in the SMS.
More information on SMS and developing SMS training can be found in the following document:
Safety Management Manual (SMM) (Doc 9859).
ICAO Safety Management Panel – Objectives
IFATCA is represented on the ICAO Safety Management Panel (SMP). The objectives of the panel are, inter alia (ICAO, 2020):
Analyzing the needs of the aviation stakeholders (States and Service Providers) with respect to the collection, analysis, sharing and exchange of safety data and safety information.
Contributing to the ongoing development of the Safety Management Manual, (SMM) (Doc 9859) which provides guidance on the high level requirements contained in Annex 19 – Safety Management.
Identifying, developing and validating practical examples and tools in support of the ongoing understanding and use of data and information collection, analysis, sharing and exchange, including examples and tools submitted to ICAO for posting on the Safety Management Implementation website.
Ensuring proper liaison takes place with other ICAO Expert Groups where there is a need for co-ordination on safety data and information collection, analysis, sharing and exchange related issues.
Supporting the aviation Industry in practically implementing the Annex 19 SARPs in relation to safety data and information collection, analysis, sharing and exchange, that meets the intent of the language and effectively measures and improves safety performance amongst the aviation industry.
Ensuring the effective use and implementation of these SARPs will allow for the vision of Safety Management to be realized, with a mature aviation system that can proactively and predictively manage safety risk, leveraging advances in computing technologies and increased data availability.
Developing proposals for the amendment of Annex 19 and future revisions of the ICAO SMM that improve aviation safety without creating a regulatory burden for Service Providers.
Identifying appropriate material that is consistent with ICAO provisions to support all stakeholders with respect of the collection, analysis, sharing and exchange of safety data and information to support effective Safety Management.
---
For more information, visit one of the following WIKIFATCA pages:
Last Update: September 19, 2020
October 27, 2019 1139 superman
WIKI