The Communications section includes all items related to technical and operational aspects of Air Traffic Management (ATM) voice and data communications systems, as well as facilities, procedures and applications that support them. The section also encompasses aspects related to aviation frequency spectrum management.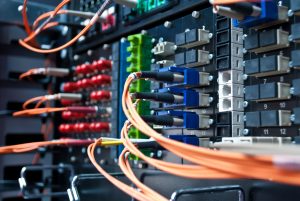 In the ATM and ATS domains, COMMUNICATIONS can be summarized under the three following topics:

Operational Datalink: Datalink applications, procedures and the utility they bring to different ATM functions. Specific emphasis is put on the development and application of Required Communication Performance (RCP) specifications;

Data Communications Infrastructure: this includes emerging technologies and their application to ATM communications,  with particular emphasis on the management of communication facilities to ensure their adequacy for this role;

Voice Communications: issues related to emerging technologies and their application to efficient ATM communications, while taking into account changes in the institutional and operational environment (ICAO, 2020).
What falls under Communications?
According to the Communications Panel (CP), the following areas of expertise are an integral part of Communications (ICAO, 2020):
1) The development and update of strategies and plans for aeronautical communications harmonization;
2) The consolidation and development of  operational requirements for voice and data communications;
3) Monitoring of the development and implementation of ATM communication systems and facilities;
4) The development, as required, of procedures and guidance material for:
a) Air-ground and ground-ground data applications for air traffic services;
b) A performance-based framework for communications;
c) Command and Control (C2) and ATC links for Remotely Piloted Aircraft Systems (RPAS);
d) SATCOM voice;
e) Procedures to support ATM voice and data communications;
f) Items related to cybersecurity for ATM communications;
g) Infrastructure to support the items listed above.
---
Frequency spectrum management is also an integral part of, and closely linked to, the Communications domain, as highlighted by the Frequency Spectrum Management Panel (FSMP) (ICAO, 2020). The following aspects are included in this section:
The advancement of technological developments and innovation, in order for aviation to efficiently manage the finite and limited frequency spectrum resource;
Aeronautical frequency and/or spectrum management and the international process of developing the frequency spectrum as a resource;
Aspects falling under the jurisdiction of the International Telecommunication Union (ITU) (for more info, visit https://www.itu.int);
Matters covered by the World Radiocommunication Conferences (WRC).
---
For more information, visit one of the following WIKIFATCA pages:
Last Update: September 19, 2020
October 27, 2019 1691 superman
WIKI