The domain of ATM Operations is vast, and is most certainly at the core of the profession of air traffic controller (ATCO). It includes inter alia the development of strategies and coordinated solutions for air traffic services (ATS), airspace management, air traffic flow management (ATFM). All this with the aim of achieving and maintaining a harmonized global ATM operational environment.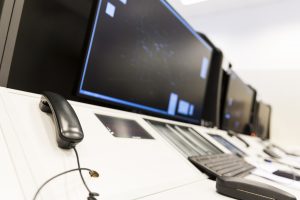 ATM OPERATIONS includes all aspects of air traffic services, air traffic flow management, procedures and phraseology for air traffic control, airspace management, civil military coordination, and wake turbulence separation minima. It also touches on a number of other issues, from the specific angles of ATM and ATC.
What falls under ATM Operations?
According to the ATM Operations Panel (ATMOPSP), the following areas of expertise are an integral part of ATM Operations (ICAO, 2020):
Global air traffic management
Required total system performance: safety, regularity, efficiency, certification and quality assurance
Autonomy of flight
Situational awareness
Separation assurance
Collision avoidance
Optimization of traffic flows
Strategic airspace management
Airspace infrastructure planning

airspace organization
visual flight rules (VFR) operations
facilities and services
airborne capabilities
airspace planning methodology

ATM requirements for communications, navigation and surveillance

ATM requirements for communications (required communication performance (RCP), automatic dependent surveillance (ADS) systems, controller-pilot data link communications (CPDLC), data link-flight information services (D-FIS))
ATM requirements for navigation (required navigation performance (RNP), area navigation (RNAV) for en-route operations)
ATM requirements for surveillance (required surveillance performance (RSP), ADS systems)
Tactical airspace management
Dynamic use of airspace, civil/military co-ordination
Air traffic services (ATS)
Air traffic services systems

flight data processing system (FDPS), radar data processing system (RDPS)
utilization of data link
automated display systems

Air traffic services procedures

GNSS operations
operations on intersecting and same runways
air traffic incident reporting
adequacy of distress and urgency communications procedures
flight planning requirements

Air traffic services integration

ATS applications for air-ground data links, data interchange between automated ATS systems
Air traffic flow management
Air traffic flow management systems

functionality, data bases, user interface, surveillance input

Air traffic flow management procedures

strategic and tactical ATFM, slot allocation, ATFM messages

Air traffic flow management integration

global networking, integration of regional ATM systems and procedures
Functional integration
Flight operations and ATS

ATS applications for air-ground data links
voice position reporting
automatic position reporting
ADS-broadcast (ADS-B)

Flight operations and ATFM

flight plan negotiation
dynamic flight profiles

ATS and ATM

assessment of impact on ATS of data link applications
Contingency planning and crisis management
Planning, technical support and implementation
Search and rescue (SAR) procedures and requirements
---
For more information, visit one of the following WIKIFATCA pages:
Last Update: September 19, 2020
October 27, 2019 1542 superman
WIKI