ICAO Annex 1 details the standards and recommended practices (SARPs) for personnel licensing. Although not defined in the Annex, a licence per definition is a permit from an authority to own or use something, do a particular thing, or carry on a trade. Licensing is a system of standards, processes and procedures to ensure that personnel undertaking safety related tasks in civil aviation (pilots, air traffic controllers, aircraft maintenance engineers, etc.) are competent to perform their tasks to the prescribed standards.
Annex 1 also sets out the applicable ATCO standards for the rating, validation, training, aviation English and procedures for acquiring a licence, keeping the licence valid, renewal of the licence and even provisions for withdrawal of ATC licence under certain conditions. Where all these conditions are met, the ATCO is licensed to perform an air traffic control service. Where they are not, the ATCO cannot perform an air traffic control service.
Provisions related to ATCO training are found in both Annex 1, Chapter 4 and PANS-TRG, Part IV. In 2016, ICAO introduced the Competency-Based Training and Assessment (CBTA) approach, further detailed in Doc 10056 – Manual on Air Traffic Controller Competency-based Training and Assessment.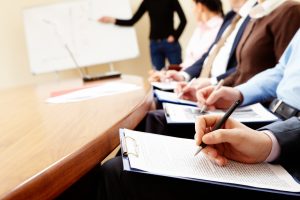 LICENSING AND TRAINING: ARE THEY SO DIFFERENT?
While the licensing domain related more specifically to the ATCO licence and its associated privileges and responsibilities, the training domain refers to training and assessment matters. Because the latter normally leads to the former, and because to maintain a licence, a certain amount of recurrent training is required, both domains are actually closely linked. In fact, they usually co-exist and may occur concurrently.
What falls under Licensing and Training?
The licensing and training domain is vast and encompasses a large number of sub-topics, such as:
LICENSING:

Recency and competency;
Proficiency;
Loss of Licence (LoL);
Recruitment and selection of ATCOs;
Licensing issues;
Retirement policies;
Ratings and endorsements.
TRAINING:

Human Factors related to training and assessing;
Just Culture, trust and mutual respect;
Safety Management Systems (SMS);
Relation between ATC Schools and operational environment;
Failure in ATC training;
Emergency training;
E-Learning;
On-the-Job Training (OJT);
On-the-Job Instructor (OJTI) Training;
Competence assessment;
Refresher training;
English language training;
Examination, validation and consolidation;
Aptitudes testing;
Performance measurement in ATC.
---
For more information, visit one of the following WIKIFATCA pages:
Last Update: September 19, 2020
October 27, 2019 1405 superman
WIKI